Hillbark Players has been very privileged to have had the services of many of the Wirral's finest amateur directors. The record number of productions directed is held jointly between Malcolm Ash and Patrick Gee, who have both directed five of our productions.
---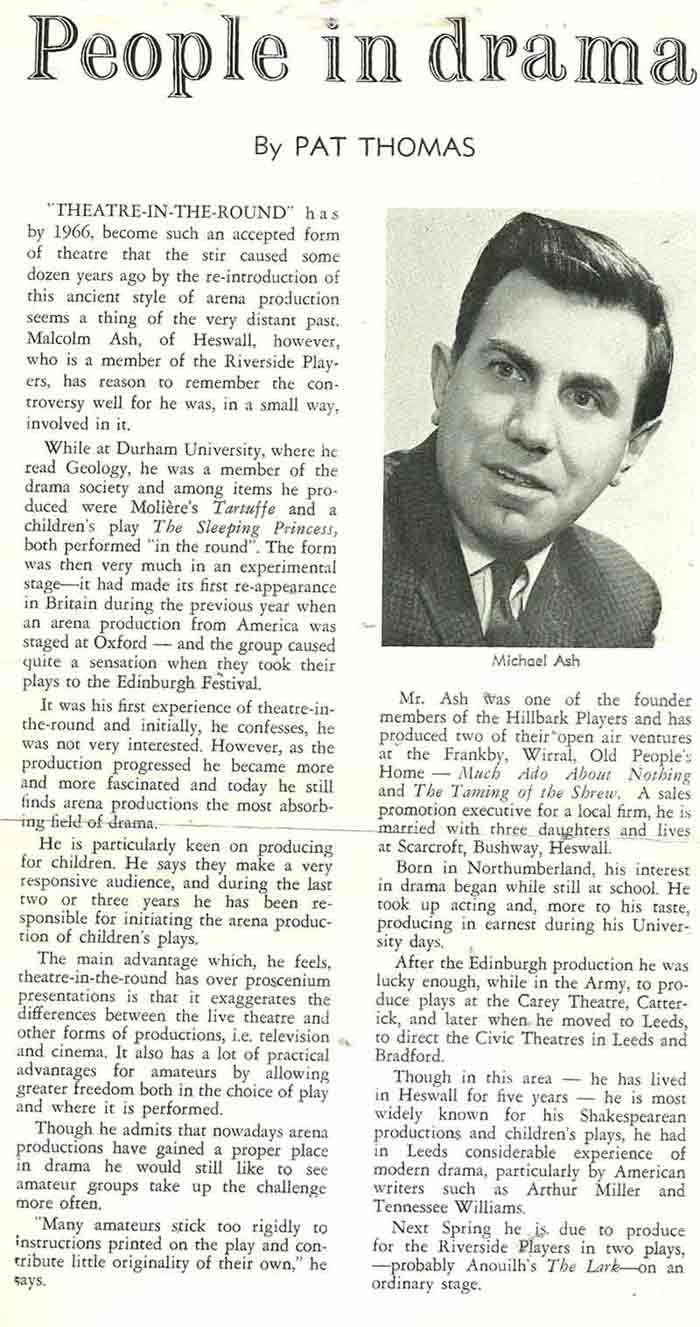 Malcolm also appeared in -
1982 'As You Like It', 1990 'Much Ado about Nothing', 2005 'The Taming of the Shrew'
---
Ursula Collins 1965
---
June Lancelyn-Green 1967
June presented open-air Shakespeare productions in the grounds of her home Poulton Hall in the 1950's
and the 1960 production of 'A Midsummer Night's Dream' inspired Tom Gittins to set up Hillbark Players.
See details of this production under Previous Productions - 1960.
---
Bill Shaw 1968
---
Patrick also appeared in -
1988 'The Tempest', 1994 'Romeo and Juliet'
---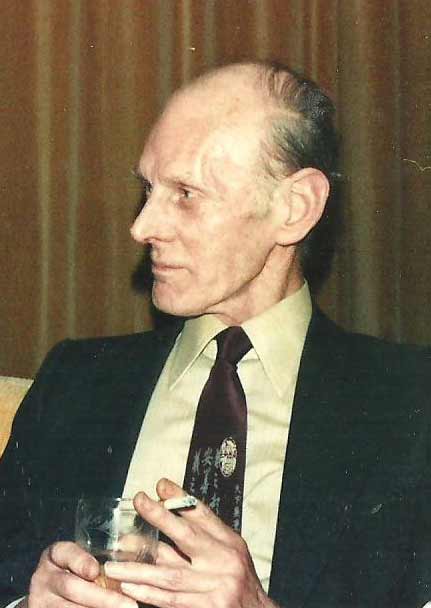 Henry also appeared in -
1978 'A Midsummer Night's Dream'
---
Ann also appeared in -
1976 'A Comedy of Errors', 1978 'A Midsummer Night's Dream', 1998 'A Winter's Tale'
---
Bob Forrester 1998
Bob also appeared in -
1976 'A Comedy of Errors', 1978 'A Midsummer Night's Dream',
1980 'Two Gentlemen of Verona', 1982 'As You Like It',
---
Frank Nance 2005

Frank also appeared in -
1980 'Two Gentlemen of Verona', 1982 'As You Like It', 1984 'Love's Labours Lost',
1986 'The Merchant of Venice', 1988 'The Tempest', 1994 'Romeo and Juliet',
1998 'A Winter's Tale'
---
Andy Webster 2007
Andy also appeared in -
1984 'Love's Labours Lost', 1986 'The Merchant of Venice', 1994 'Romeo and Juliet',
1996 'Twelfth Night', 1998 'The Winter's Tale', 2001 'A Midsummer Night's Dream'
2003 'A Comedy of Errors'
---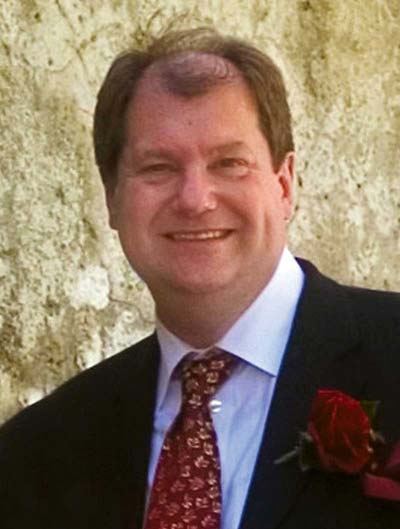 Nick also appeared in -
2011 'The Merry Wives of Windsor' , 2015 'Much Ado About Nothing'
---
Martin Riley 2015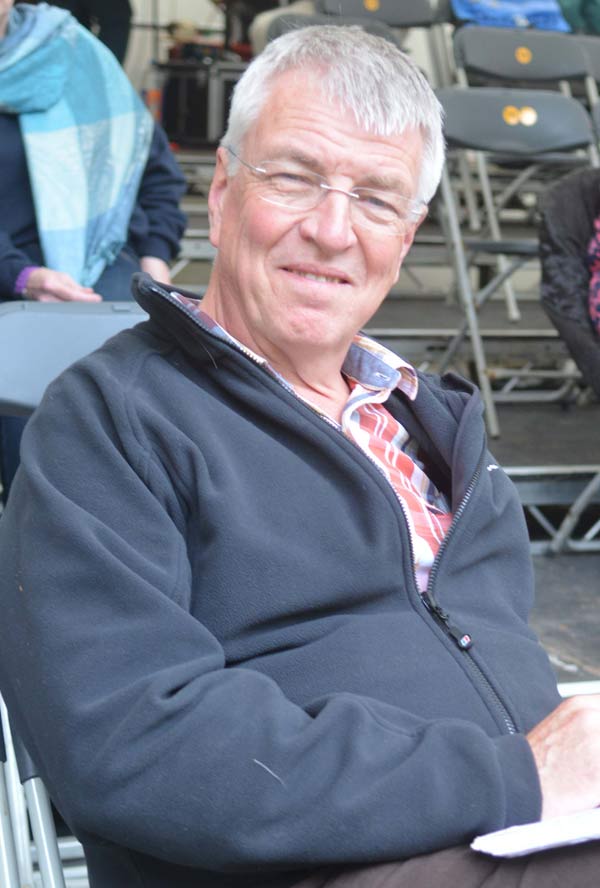 Martin also appeared in -
2007 'As You Like It', 2009 'Macbeth', 2013 'Merchant of Venice' 2017 'Hamlet'
---
Stuart Rathe 2019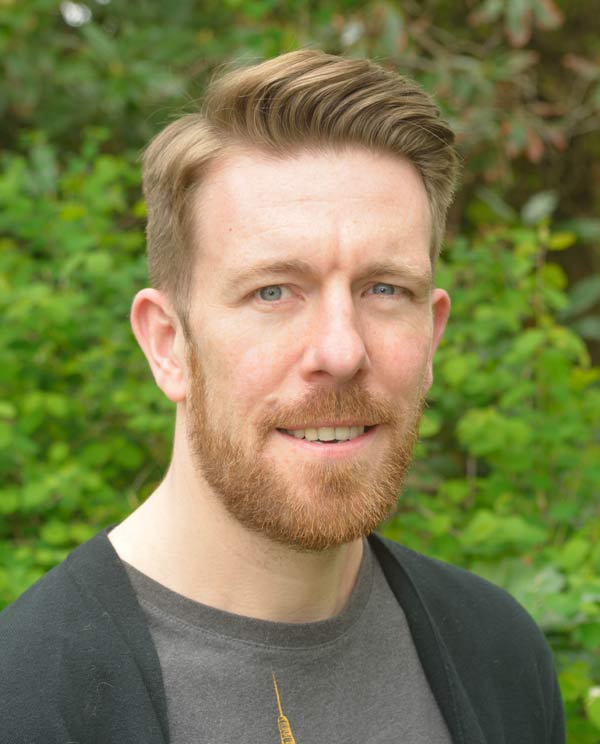 Stuart also appeared in -
2013 'Merchant of Venice' 2015 'Much Ado about Nothing' 2017 'Hamlet'
---
Ruth Stenhouse 2019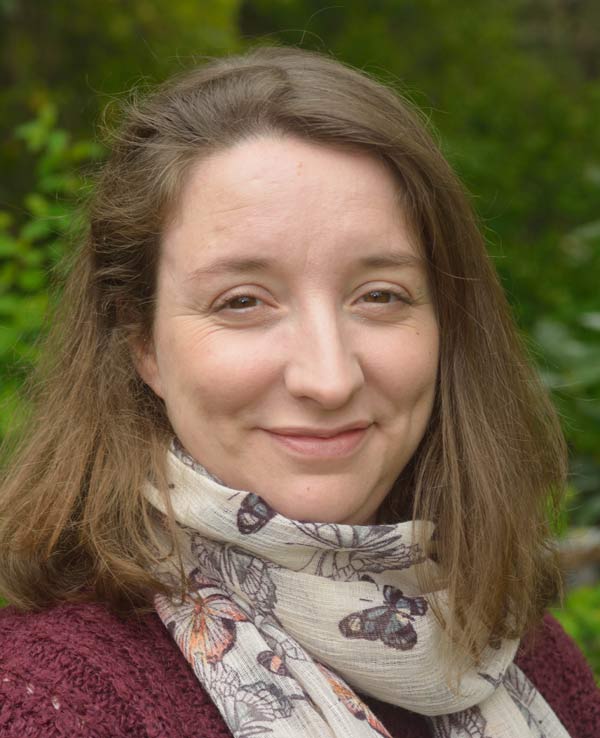 Ruth also apperared in-