Our Location
Since 1996, our productions have taken place in: Royden Park, Hillbark Road, Frankby, Wirral, Merseyside, CH48 1NP
Check out our location - Click here to see the location of Royden Park on Google Maps
Our Car Parks and Arena are well signposted within Royden Park.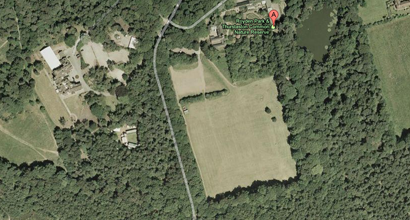 This image shows Royden Park, Frankby, Wirral with the Main Events field dominating the picture. It is used as the car park for our productions. Hillbark Hotel is shown in the top left of the picture and is the House from which Hillbark Players takes its name. Hillbark Players acting arena is seen as a small clearing to the left of the Main Events field.
This photograph gave the view of the site taken in June 2005, during 'The Taming of the Shrew'.
It shows the previous configuration of the stands. Below is the current configuration - like '3 sides of a square'. It was taken in June 2011.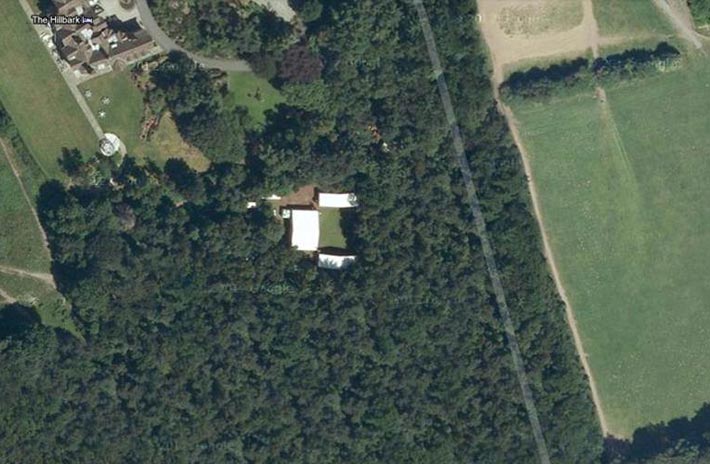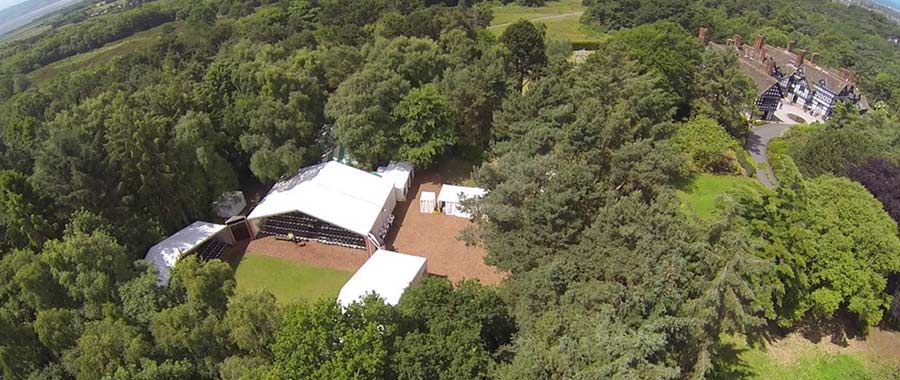 ---
Our Stands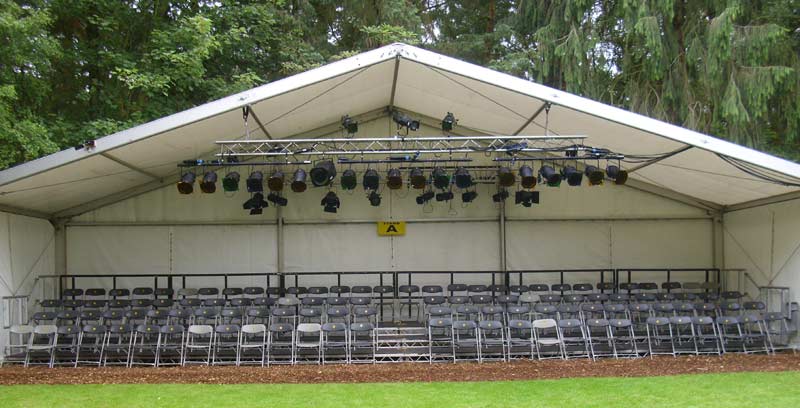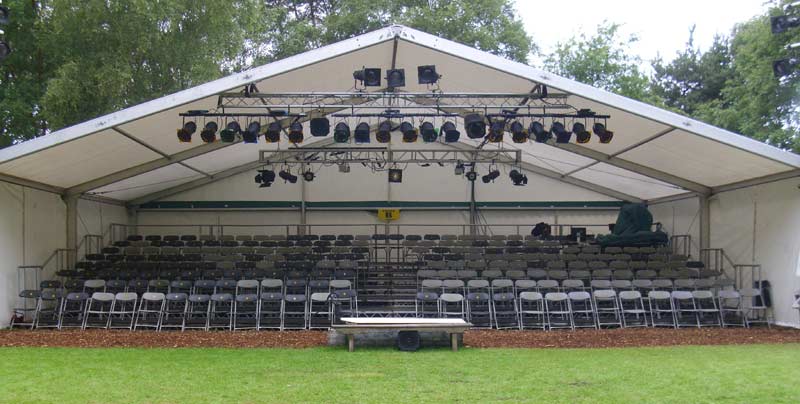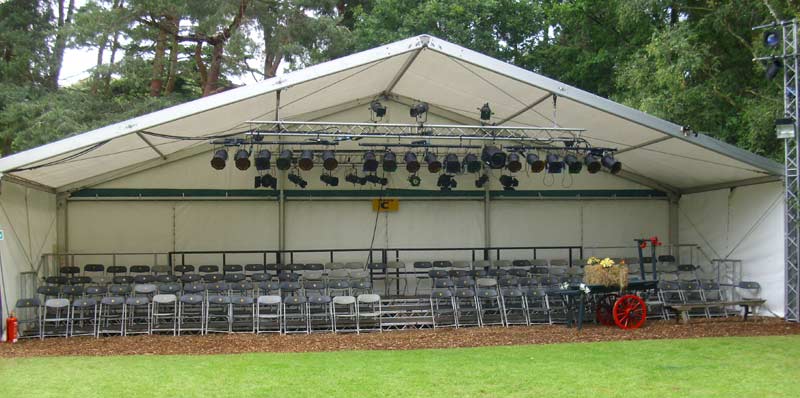 Specific wheelchair spaces are allocated within each stand..