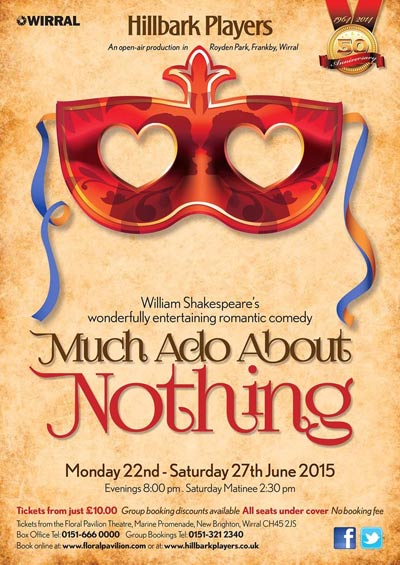 click to enlarge
Much Ado About Nothing' was our first ever production in 1964
It was also presented to celebrate our 25th anniversary in 1990
Dates & Location
Monday 22nd June - Saturday 27th June 2015
Evenings at 8pm - Saturday matinee at 2.30pm

Venue
Royden Park, Frankby, Wirral

Tickets
Tickets were on sale from the Floral Pavilion, New Brighton
| Day | Stands A & C | Stands A & C | Stand B |
| --- | --- | --- | --- |
| Monday, Tuesday | £12.00 | £14.00 | £16.00 |
| Wednesday, Thursday | £16.00 | £18.00 | £20.00 |
| Friday, Saturday Evening | £18.00 | £20.00 | £22.00 |
| Saturday Matinee | £10.00 | £12.00 | £14.00 |
Monday and Tuesday Special Offer
Book an Adult and an Under 16 ticket in certain seats in Stands A or C and save £5.00.
( the Floral website will indicate which seats are in the offer )

VIP Package available in Stand B - for just an additional £15 per ticket
( the Floral website will indicate which seats have been reserved for the offer )
These must be pre-booked and will not be available on the door.

" With the best seats in the house, a complimentary programme, indulge in Cava and canapés
in our VIP tent served by waitresses and waiters; or simply treat your family to an outing they'll never forget.
Whatever the occasion, our VIP Experiences will make you feel centre-stage"
The plot
Everyone knows that Beatrice and Benedick were meant for each other, but - because neither will admit it - nothing seems capable of bringing these two sharp-tongued wits together. While the pugnacious pair would rather exchange scorching insults than sweet nothings, they are finally united with the shared resolve of defending house and honour, and salvaging the true love of Hero and Claudio after deceptions destroy the young lovers' wedding day. But will restoring a young romance also lead to an unexpected change of heart for the combative couple?
Complete with jealous schemes and a whole host of delightfully endearing characters, Much Ado About Nothing is an hilarious and heart-stoppingly romantic love story which is sure to entertain and enthral. In Beatrice and Benedick, this sublime battle of wits and wills gives us one of Shakespeare's most effervescent and endearing pair of lovers.
As well as being a unique part of Wirral's cultural heritage, Hillbark Players have become the longest-established open-air Shakespeare company in the North West. Beneath midsummer skies in the magical setting of Royden Park, come and join us for an unforgettable evening of classic Shakespearian entertainment!
"A great night out, where Shakespeare's work remains as it was for the original audience - a living event".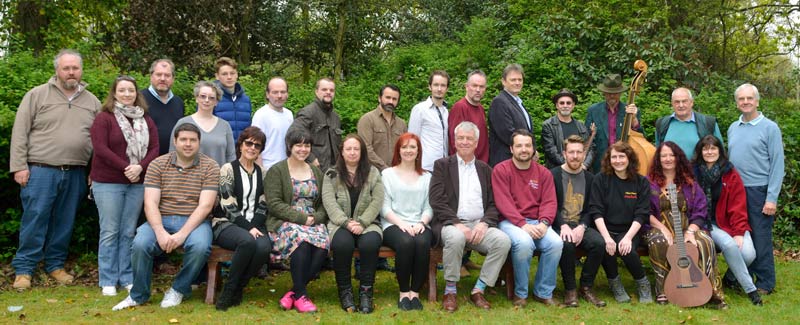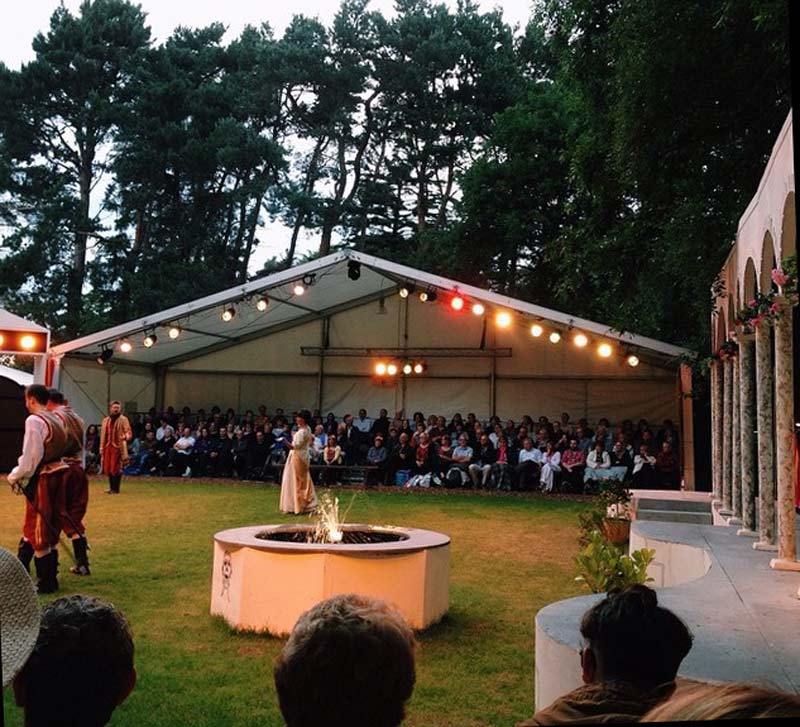 The production team

Director

Martin Riley


Assistanrt Directors
Nick Sample, Ruth Stenhouse
Director's Assisitant
Caroline Kay
Original music composed by
Alison Parker
Choreography
Lucy Kirkbright
Scenic Design
Nigel Cooper, Gareth Cooper
Chief Electrician
Simon Ollman
Lighting Design & Operation
Nigel Cooper
Sound Design & Operation
Peter Elliott
Costume Design
Paula Cain
Costumes produced by
Chester Costume House
and students at
Liverpool Community College
Wardrobe Mistresses
Jill Breckon, Nessa Garland
Stage Manager
Gareth Cooper
Assisited by
Ben Howarth, Ben McConaghy, Ruth Stenhouse, Ian Tyrer
Properties
Kate Maddock
Props Requisitioning
Keith Hill
Sound And Lighting Crew
Ray Byrne, Daniel Ellis, Sea Rainey, Jake Gunn, Gary Kendrick,
Danny Stenhouse
Scenic Construction
Richard Smith, Steve Drewe, Steven Thomas Drewe, Ben Howarth,
Nigel Cooper, Gareth Cooper
Officials
Box Office Manager
Ann Warr
Assisted by
Janet Reed and Helen Ash
Front of House Manager
Martin Barker
Assisted by
Cheryl Barker, Jo Rymer, Andy Rymer, Aiysha Nugent Robinson, Desna Nugent Robinson, Mike Bell, Graham Thew, John Lees, Brian Jones, George Jones, Lucy Kirkbright, Joan Reynolds Jones and many other 'supporting players'
Press, Publicity and Promotion
Ruth Stenhouse, Nick Sample, Gareth Cooper
Publicity and Programme Design
Nick Sample
Audition Panel
Martin Riley, Nick Sample, Ruth Stenhouse, Bev Clark, Liz Gould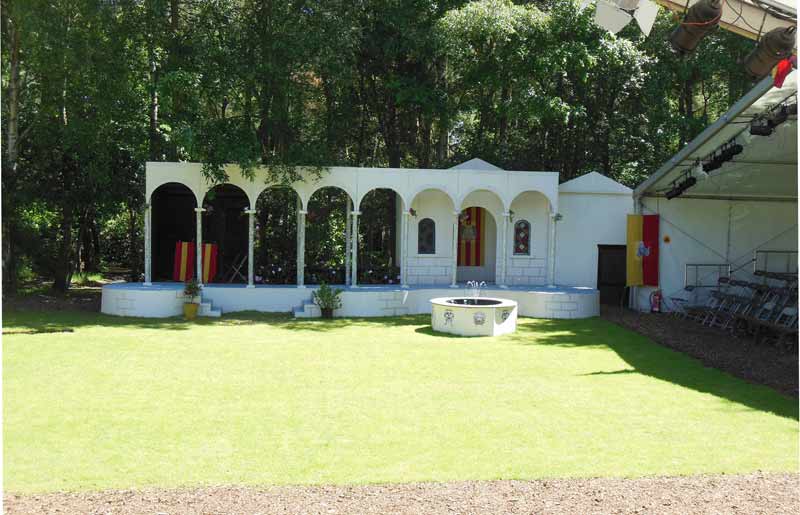 Leonata's Sicilian Villa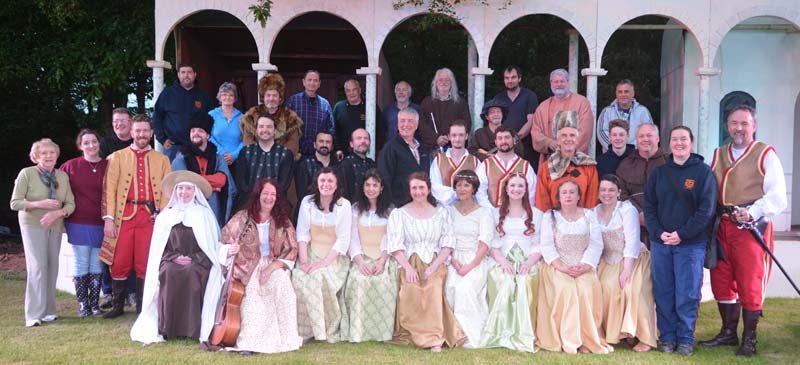 The whole team behind 'Much Ado About Nothing' - click to enlarge
Promotional leaflet
click to enlarge all images

Lake magazine competition Age UK Preview Night

Age UK Preview Night



Lake magazine - Lees Solicitors sponsorship

Royden Park Project team article - Liverpool Echo



Press articles






Floral Pavilion brochure advert

Post Office adverts - ADPOST




Original promotion leaflet (for 50th anniversary party)


Reviews and emails
Review: Much Ado About Nothing at Royden Park, Wirral
by Chris High. Published Sat 27 Jun 2015 20:02,
A lot of people may snobbily look down on amateur dramatics and the productions that are put out on display but, let's be fair, you don't get to last as a company for 51 years like Wirral's The Hillbark Players have and turn out dross, far from it. Indeed, it would be more than fair to say that many a "professional" company would do well to have achieved what Hillbark have managed here even if they had all day and all night in which to do so, which the Hillbark performers, technicians, directors, costumiers and make up exponents do not.

The company's 2015 Shakespearian offering is Much Ado About Nothing and, trust me, there is nothing remotely "amateur" about it in the slightest and you are all but guaranteed to come away smiling from ear to ear.

So, what of the experience of sitting in one of Wirral's finest public parks at dusk, settling down to watch one of the Bard's most wittily written and thoroughly absorbing comedic plays?

Idyllic might seem a bit twee, but that is the first word that comes to mind as the audience quickly become entranced for a full three hours, especially as the sun wanes so that the natural setting combined with that created by Nigel and Gareth Cooper and the addition of the quite superb costumes designed by Paula Cain, almost become characters in their own right.

The performances are simply wonderful and in particular those of Pauline Garland who's Beatrice is so full of acrimonious spite and spittle at the play's beginning and so utterly confused by its end, that she could not help but become endeared to by the audience from the moment she steps onto the beautifully manicured lawn-stage. As Claudio, Daniel Short makes his character blossom to full maturity superbly, whereas Andy Jordan's wicked Don John is so utterly convincing in carrying out his foul, envy fuelled deeds it is quite disappointing not to see him get his just deserts.

Special note should also be made of Carys Cooper's Leonata, predominantly for her impassioned denouncement of her daughter Hero, which has the audience holding their breath waiting for fire and brimstone to truly come forth.

Yet without question, the stand out player of this particular love match has to be Stuart Rathe who's cocksure, brazen, quick witted and devil-may-care interpretation of Benedick is an absolute, joyous hilarity when necessary and disturbingly and deadly earnest when called for.

Added to this, his main speech towards the end on this occasion was initially drowned out by a nearby wedding's firework display beginning just as he was about to speak. That he managed to hold it together for several minutes, adlibbing and dancing away as the booms and whistles exploded in the night sky, is testament to his natural acting skills, enthusiasm and dogged determination that the show will always go on.
It would be true to say every actor involved adds little layers to this production of Much Ado About Nothing and for that Martin Riley's superb direction should be saluted from the highest rooftop, loud and clear enough to drown out any exploding rocket, banger or starburst for this was a true Shakesperian experience, a fitting acknowledgment of the Great Man's intentions when writing it and, above all, a hugely entertaining night out at a fabulous – if unusual – venue.
************************************************************************************************************************************************************************
I just had to let you know about our experience on Saturday.
I had always wanted to attend the 'play in the park' and persuaded three of my friends to accompany me on Saturday 27th June.
Everything was extremely well organised from very helpful parking marshals to the performance itself. After much discussion we decided to go the 'whole hog' and pumped for the VIP package and what a good move that was. We were fully informed about the interval 'nibbles and drinkies' and then escorted to our seats by the delightful DJ suited James (very James Bondish) who, I have to say made the four of us feel like real VIP's.
We ALL had a great night and just wanted to say a bit WELL DONE to the cast and crew for a wonderful evening
Thanks
Lin
************************************************************************************************************************************************************************
Brilliant production and congratulations to all.   Such a pity Friday was tainted by the bangers/fireworks.
Best wishes Brian & Elspeth
************************************************************************************************************************************************************************


Audition poster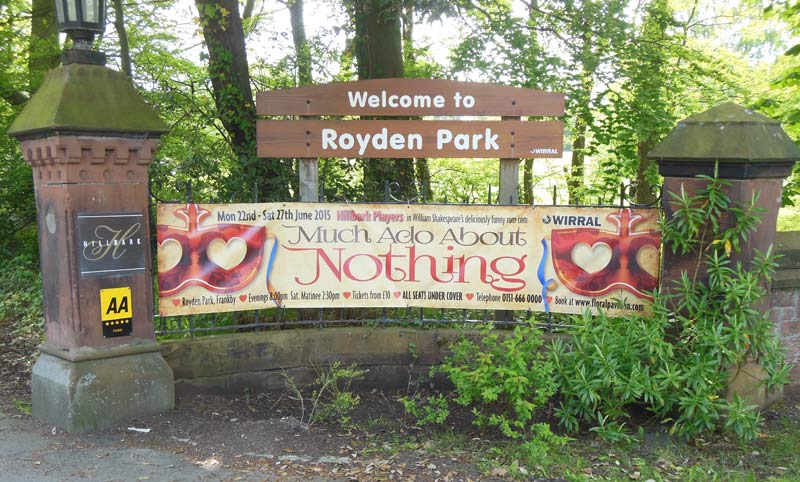 Hillbark Players arena - from the air
OUR THEATRE IN THE WOODS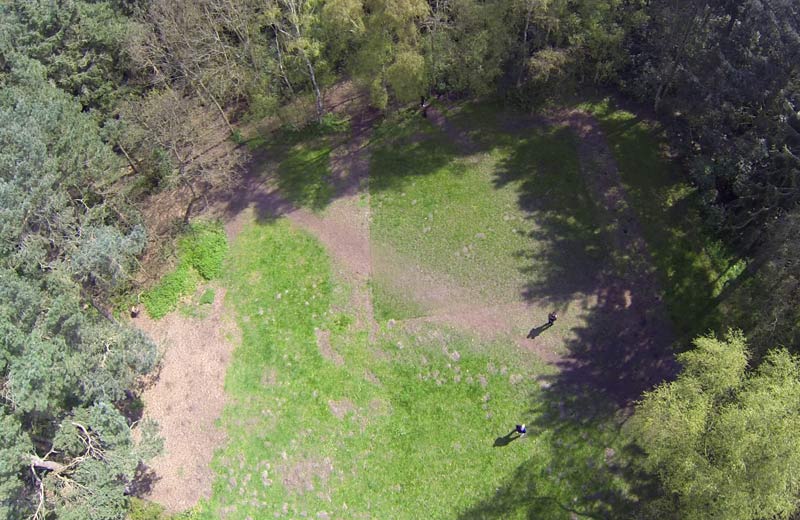 We turn this area of Royden Park into our 'Theatre in the Woods'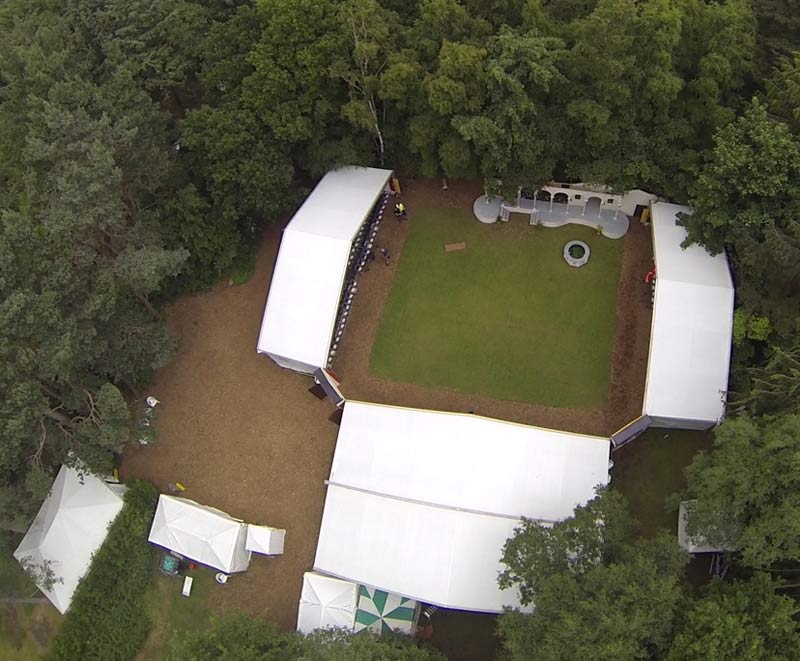 Promotional Videos
Greg Jones video - May 2015 click here
Stuart Rathe video - June 2015 click here
Bay Tv interviews - June 2015 click here