Click to enlarge



***********************************************************************************************************************************************************************
50th Anniversary - party invite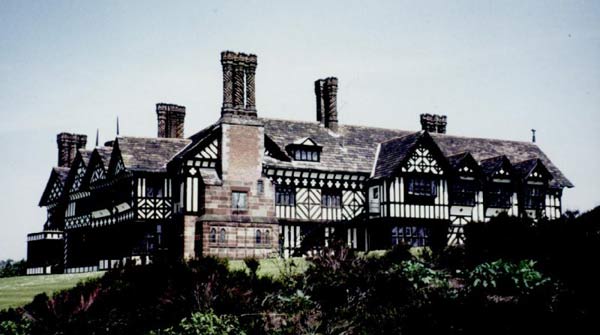 HILLBARK PLAYERS
Open Air Shakespeare by the Wirral for the Wirral since 1964
10th May 2014
Dear Hillbarker,
Hillbark Players' 50th Birthday Party
This year marks the 50th anniversary of Hillbark Players.  We have been producing quality outdoor productions of Shakespeare plays for half a century and we believe that this is a good reason to celebrate!  As a result, we have decided to have a birthday party at our spiritual home – now called Hillbark Hotel and Spa.  This will take place on Friday 10th October 2014 from 7:30 pm until 1am.  Our dress code is smart.  Lounge suits are acceptable, as are DJ's.
There will be a drinks reception, a hog roast supper (with vegetarian alternatives), some Shakespearean entertainment, information about our 2015 production of 'Much Ado about Nothing' and a late night disco (for those who have the energy).  There will be plenty of time to catch up with friends and immerse yourself in some Hillbark nostalgia.
This is a non-profit-making event and tickets are available at the subsidised price of £25.  We hope this will prove a very popular event at what is a now prestigious 5 star hotel.  We are aiming for 150-200 people.
Tickets can only be obtained from our treasurer Gareth Cooper, and will be issued on receipt of payment. 
Please send the order form below with your cheque - payable to 'Hillbark Players' and SAE to:-
Mr G Cooper, 13 Wroxham Drive, Upton, Wirral, CH49 0TS.
Alternatively you can email your ticket order to hillbarkplayers@gmail.com which will let you reserve tickets for up to 14 days before payment is required.  You may also pay electronically – please contact our treasurer for details ( If you are paying electronically, we would ask you to add £1.50 to cover postage ).
Finally, if you have any Hillbark Players photographs or other items of memorabilia that you think would be interesting for others on the night, please let us have details. 
We are making every attempt to contact as many former Hillbarkers as we can.  However, please forward this to any former members you are in contact with, who may be interested in coming to the party.
I look forward to welcoming you back to Hillbark Players on 10th October.
Mike Ellis
Chairman, Hillbark Players
_____________________________________________________________________________________
Friday 10th October 2014 – Hillbark Players' 50th Birthday Party – Ticket orders
NAME:___________________________ Contact number: _________________________________
No. of tickets required ________ @£25.
Payment (please circle): cheque enclosed/ electronic.  Amount payable:_____________________________
Dietary requirements:_____________________________________________________________________
For electronic orders: Address for delivery: (add £1.50 to payment for postage) _______________________________________________________________________________________
_______________________________________________________________________________________