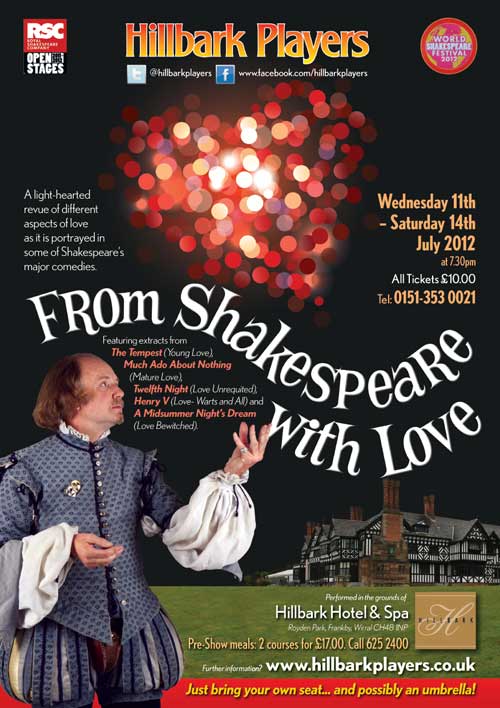 Dates & Location
Wednesday 11th July - Saturday 14th July 2012
Evenings at 7.30pm
The Grounds of Hillbark Hotel, Frankby, Wirral
This was a small-scale, "bring your own chair and umbrella" production, with all seats in the open-air.
It was a light-hearted revue of different aspects of love as it is portrayed in some of Shakespeare's major comedies. The production focused on extracts from 'The Tempest' (Young Love), 'Much Ado About Nothing' (Mature Love), 'Twelfth Night' (Love Unrequited), 'Henry V' (Love- Warts and All) and 'A Midsummer Night's Dream' (Love Bewitched).
Hillbark Players were delighted to be back in the grounds of Hillbark House - now Hillbark Hotel - for the first time since 1990. We are very grateful to Craig Baker, the owner, for his encouragement and support.
Tickets
All Tickets £10
( A small booking fee was charged )
Hillbark Hotel also offered a 2-course pre-show meal for £17.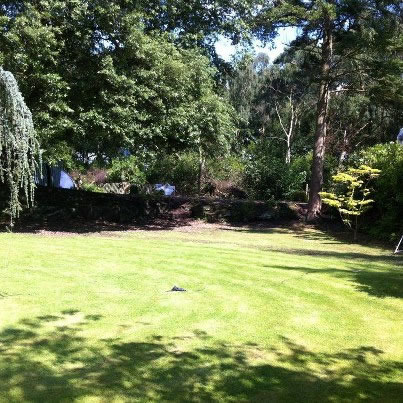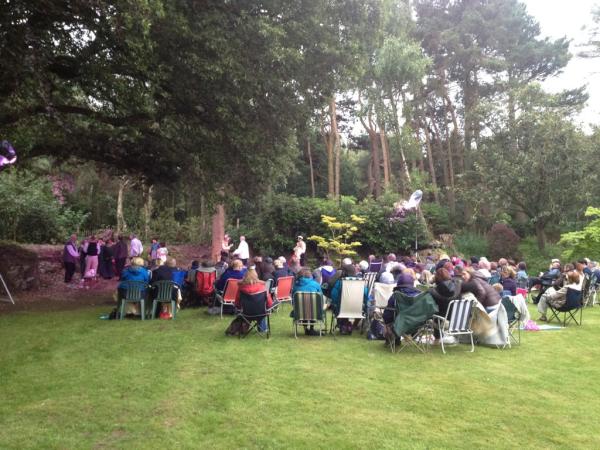 Hillbark Players would like to give their thanks to Hillbark Hotel for the use
of their grounds and facilities and to Simon Ollman for his help.